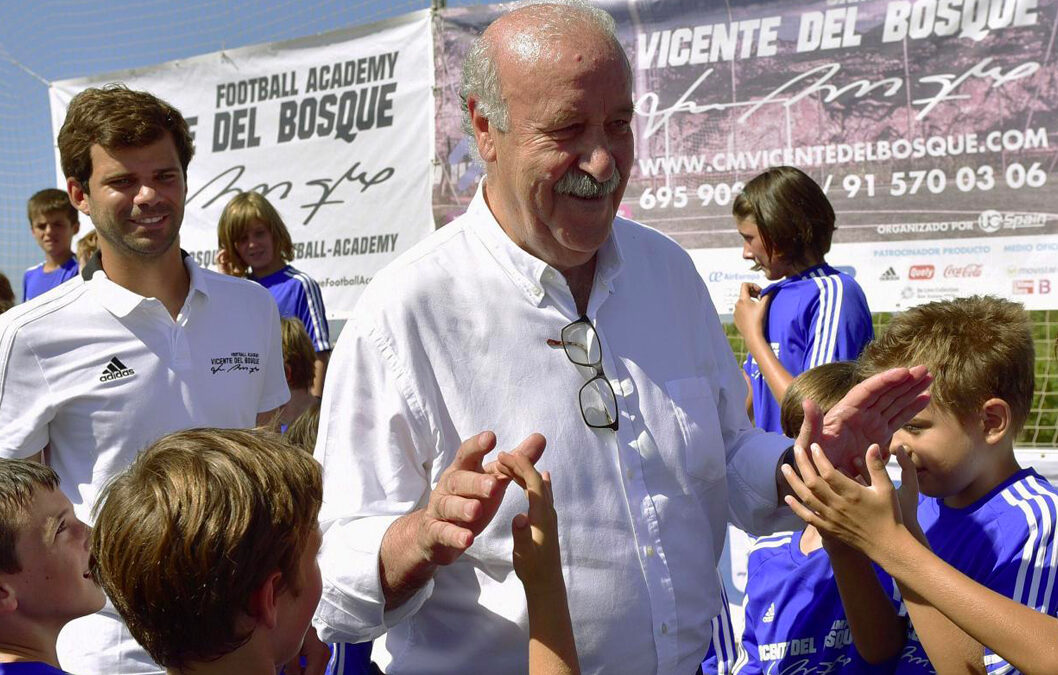 From the organization of Vicente Del Bosque Football Academy we are pleased to announce that we have already updated all the information and open registrations on our website for the Campus Vicente Del Bosque 2023.
More than 13,500 students of 26 nationalities over twelve editions endorse us. Vicente del Bosque Football Academy has established itself as a concept of education and physical activity that promotes sports and values such as friendship, integration and fellowship.
SEDES 2023:
Madrid: From June 26 to July 28 (5 weeks).
Mallorca: From June 26 to August 11 (7 weeks).
Estepona: From July 10 to 28 (3 weeks).
Cadiz: From July 10 to August 11 (6 weeks).
Aragón: From July 10 to 14 (1 week).
Salamanca: During the month of July (4 weeks).
All information and registration at: www.vicentedelbosqueacademy.com