More than 12,000 students of 26 nationalities throughout eleven editions endorse us
The Vicente del Bosque Summer Camp has established itself as a concept of education and physical activity that promotes sports and values such as: friendship, integration and camaraderie. For the development of the Summer Campus, we have professionals with extensive experience in the world of professional sports and training, a qualified and highly qualified team. Always under the supervision of the ex-National Selector, Don Vicente del Bosque.

Campus Cadiz Vicente Del Bosque 2022
from July 4 to August 12 (6 weeks).
Week 1: from July 4 to 8 JEREZ (Marianist School)
Week 2: from July 11 to 15 TORRECERA
Week 3: from July 18 to 22 JEREZ DE LA FRONTERA ( Guadalcacin )
Week 4: from July 25 to 29 SAN FERNANDO (Armada)
Week 5: from August 1 to 5 ROTA (La Forestal)
Week: 6 from August 8 to 12 CHICLANA (Huerta Mata)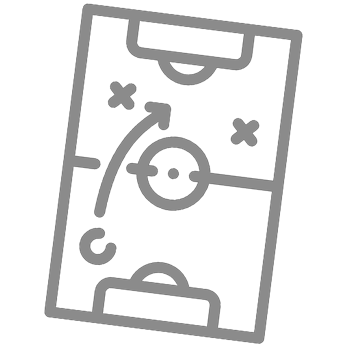 Inscription
Enrollment in the Vicente Del Bosque Campus is done by weeks.
Cost
€150 the first week of registration.
€100 renewal of additional weeks.
discounts
10% (€15) for registering siblings.
10% (€15) Residents in the municipality.
10% (€15) Marianist Club / College.
20% (€30) Army (TIM ID card)
* Non-cumulative discounts. The discounts are applied in the first week of registration, the renewal of weeks establishes a reduced price of €100 for all participants.
Schedule
from 9 a.m. to 2 p.m. (arrival from 8.30 a.m.)
What does the Campus include?
15 hours per week of soccer-specific training.

Adidas training kit.

Water, snack and snack every day on campus.

Civil liability insurance and Covid-19 safety and hygiene protocol.

Daily pool session * (subject to facility availability) .

Certificate of participation.
* The Marianistas and San Fernando Schools do not offer the pool service, sports practice will be expanded.
*At the Rota headquarters, they will go to the beach in the last part of the day.
Number of places
Maximum of 80 participants per week.
trainers
All our coaches are linked to sports, being certified coaches, active players or university graduates in Physical Activity and Sports Sciences.
language
The general language of the Campus will be Spanish and English.
Who can sign up for the Campus?
Boys and girls from 6 to 15 years old
(years of birth from 2016 to 2006)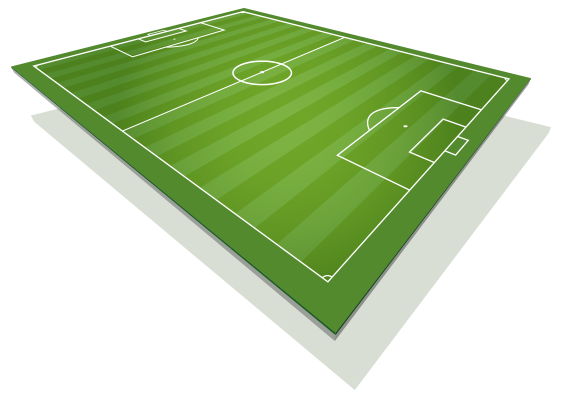 Where is the Cádiz Campus located?
The Summer Camp Vicente Del Bosque Cádiz 2022
will take place in several locations
Week 1 from July 4 to 8
SHERRY OF THE FRONTIER
* Week 1 enabled only for reservations of school students and/or AD Marianistas Jerez players.
La Granja Sports Complex
Av. Fernando Portillo, 60
11405 Jerez de la Frontera, Cadiz

Week 3 from July 18 to 22
JEREZ DE LA FRONTERA (GUADALCACIN)
Antonio Fernandez Marchan Stadium
Cañada Real, s/n, 11591 Guadalcacin
Jerez de la Frontera, Cadiz

Week 4 from 25 to 29 July
SAN FERNANDO

Centro Deportivo Socio Cultural de la Armada San Fernando (San Fernando Navy Sports and Cultural Center)

Calle Población San Carlos, 11,
11100 San Fernando, Cádiz
Week 6 from August 8 to 12
HUERTA MATA (CHICLANA)
Huerta Mata soccer field
Av. Reyes Católicos, s/n, 11130
Chiclana de la Frontera, Cadiz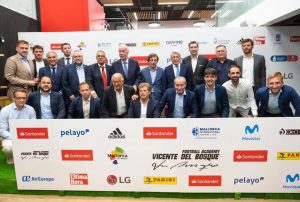 This Thursday, Vicente Del Bosque, at an event held at the Santander Work Café, presented the twelfth edition of the summer camps organized by the Vicente Del Bosque Football Academy and, as a novelty, the First Edition of the Mallorca International Cup, which will be...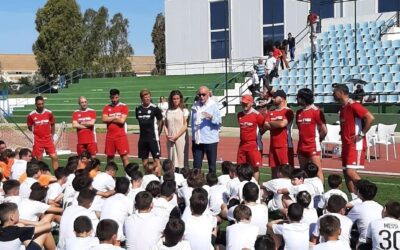 On April 15, 16 and 17, the technicians of the academy together with Don Vicente Del Bosque have held four masterclass days to present the project of the Summer Campus 2022 that will be developed in the province of Cádiz from July 4 to 12 August (5 weeks). More than...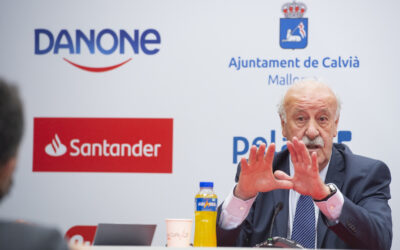 Vicente del Bosque, former national coach, presented this Monday in a face-to-face event the "Vicente del Bosque Academy" by Banco Santander
Campus presentation video
With this spectacular video we present the next edition of the Vicente del Bosque Summer Camp to the press and the whole world and we kick off the first reservations.
We are happy to serve you
We are Gevial Hermanos SL, a company with more than 10 years of experience in the world of sports. We work throughout the year on this project, but it is in the months prior to the celebration of the Campus and during the celebration of these when our staff increases to 100 people. A whole team dedicated body and soul to your child having the time of his life and learning the values that only Vicente del Bosque can transmit. We have nothing to hide, so we very clearly give you all our data: Gevial Hermanos SL Calle Melquiades Alvarez, 2 – 1 IZ, Madrid, 28003, Madrid. CIF B83148478.
Telephone
+34 666 57 58 59 / 680 87 57 13
"*" indicates required fields